Hello my loves, this is Mommy speaking. I am very happy to share with you one more pattern, which we particularly love. Patchwork 3D patterns are easy to make, and have a wonderful result. And we are here ready to show you one that we think is so beautiful. The Patchwork Posies by the wonderful Judith S.
Yes, she brought us as a gift to the blog a free pattern of value and still easy to produce, PATCH appliqués are very comfortable to make, look beautiful and can still be useful. Here we have a simple step by step in you will access the path that we will leave where you can have the complete pattern.
Patchwork is a process that unites patches to compose an artistic work, that is, you work the sewing and also your craft skills on these pieces.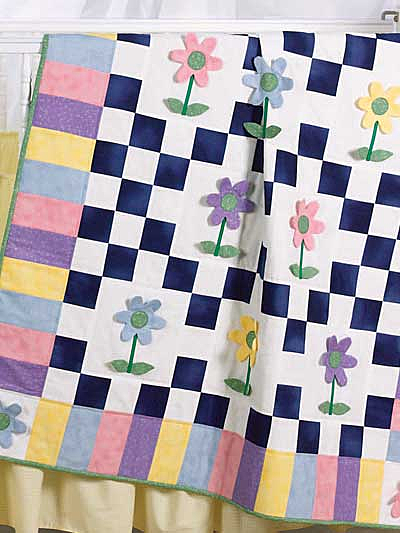 Its emergence is as old as the time of the pharaohs in Egypt, but it was brought to America starting in the mid 17th century, with the colonizers. As each fabric was very expensive, it was necessary to reuse as much as possible.
With this, as the leftovers could not be wasted, the patchwork sewing technique gained prominence and is still in fashion today. It can be applied to make pillows, bedspreads, rugs, bags, and many other items.Yes Patchwork is an easy technique to apply and here with this pattern you can use this technique in a practical and easy way. The pattern itself is very simple to accomplish you will see how it is;
If you are thinking about starting to do patchwork but are afraid, know that it is not as complicated as it may seem.
Patchwork is composed of three layers that are superimposed:
Top – the top, made with the scraps
Filling – in the middle, it is what gives the patchwork its volume
Lining – the fabric, usually one-piece, which is at the bottom of the patchwork to give it a nice finish
Pretty 3D flowers turn patchwork into something special in this lovely quilt. It's perfect for use during spring and summer or to enjoy all year around.
Easy patchwork is used for the body and borders of the quilt. The flowers are stitched and turned, while bias tape is used for the stems.