Newborn Crochet Hat Pattern
As the holiday season approaches, our thoughts turn to giving, sharing, and bringing warmth and comfort to those in need. And what could be more heartwarming than creating crochet hats for newborns in hospitals, who are in need of that extra dose of care and love during the festive season? At this special time of year, hospitals go to great lengths to ensure the health and safety of the tiniest members of our community. Each hat lovingly crocheted and donated goes through a meticulous process of cleaning before being placed on a newborn's head. It's for this very reason that the need for reinforced seams and extra care in crochet is paramount.
In the enchanting journey of parenthood, every moment with your newborn is a cherished memory. From their first smile to their tiny fingers reaching out to grasp the world, you want to make every experience special. One way to do that is by adorning your little one with handmade crochet hats. Newborn crochet hat patterns not only keep your bundle of joy snug but also let you express your creativity and love. In this article, we'll delve into the magical realm of newborn crochet hat patterns, offering a glimpse of the infinite possibilities for creating your baby's first accessory.
Crochet is a canvas where your creativity knows no bounds. While you can easily find basic patterns for newborn crochet hats online, why settle for ordinary? Embark on a creative adventure by adding a unique touch. Craft whimsical animal-themed hats or select delicate pastels for a timeless look. With crochet, your baby's hat can be as exceptional as they are. Consider using textured stitches like popcorn, bobble, or shell stitches to create intriguing patterns and give your baby's hat that extra charm.
Newborn crochet hat patterns can transport you to a world of vintage charm. Consider fashioning a timeless bonnet-style hat using delicate lacework and vintage-inspired yarn. These hats do more than keep your baby warm; they infuse a sense of grace into their attire. They're the perfect accessory for special occasions and photoshoots. You can even add delicate embellishments like small satin ribbons, tiny buttons, or vintage-inspired lace trims to take the vintage theme a step further.
Infants are captivated by vibrant colors, making a rainbow-themed crochet hat a perfect choice. Design a hat adorned with colorful stripes, each representing a different hue of the rainbow. It's a delightful way to introduce your baby to a world of colors and stimulate their senses. Experiment with variegated yarns and unique stitch patterns to create a rainbow hat that's as visually stimulating as it is cozy.
Why limit yourself to just one pattern? Explore a diverse range of newborn crochet hat patterns, each tailored to the season. From cozy, chunky hats for winter to lacy, lightweight hats for summer, you can ensure your baby remains comfortable and stylish throughout the year. Think of these hats as miniature fashion statements! For winter, opt for bulky yarns and intricate cable or basketweave patterns, while for summer, choose lightweight cotton yarn and open stitch designs to keep your baby cool.
Your newborn crochet hats can grow with your child. Create hats with adjustable designs that can adapt to your baby's head as they transition into toddlerhood. This not only saves you time and effort but also results in a heartfelt keepsake. Crochet a hat with a drawstring or an elastic band to ensure a snug fit that accommodates your baby's growth. You can also make matching hats for you and your little one for those adorable twinning moments.
Ready to embark on your crochet journey? To kickstart your creative venture, we've thoughtfully prepared a complimentary newborn crochet hat pattern just for you. This pattern is beginner-friendly, accompanied by step-by-step instructions and a list of required materials. With this pattern, you can craft a hat that mirrors your style and the warmth of your love. Click here to access the free pattern and commence your crocheting journey today.
In conclusion, newborn crochet hat patterns are more than just a craft; they are a manifestation of love that can bring joy and warmth to both you and your baby. With endless creative possibilities, seasonal adaptations, and the chance to personalize to your heart's content, crafting these hats is an art form. Embrace the world of crochet and produce charming, tailor-made hats that your newborn will treasure for a lifetime. Happy crocheting!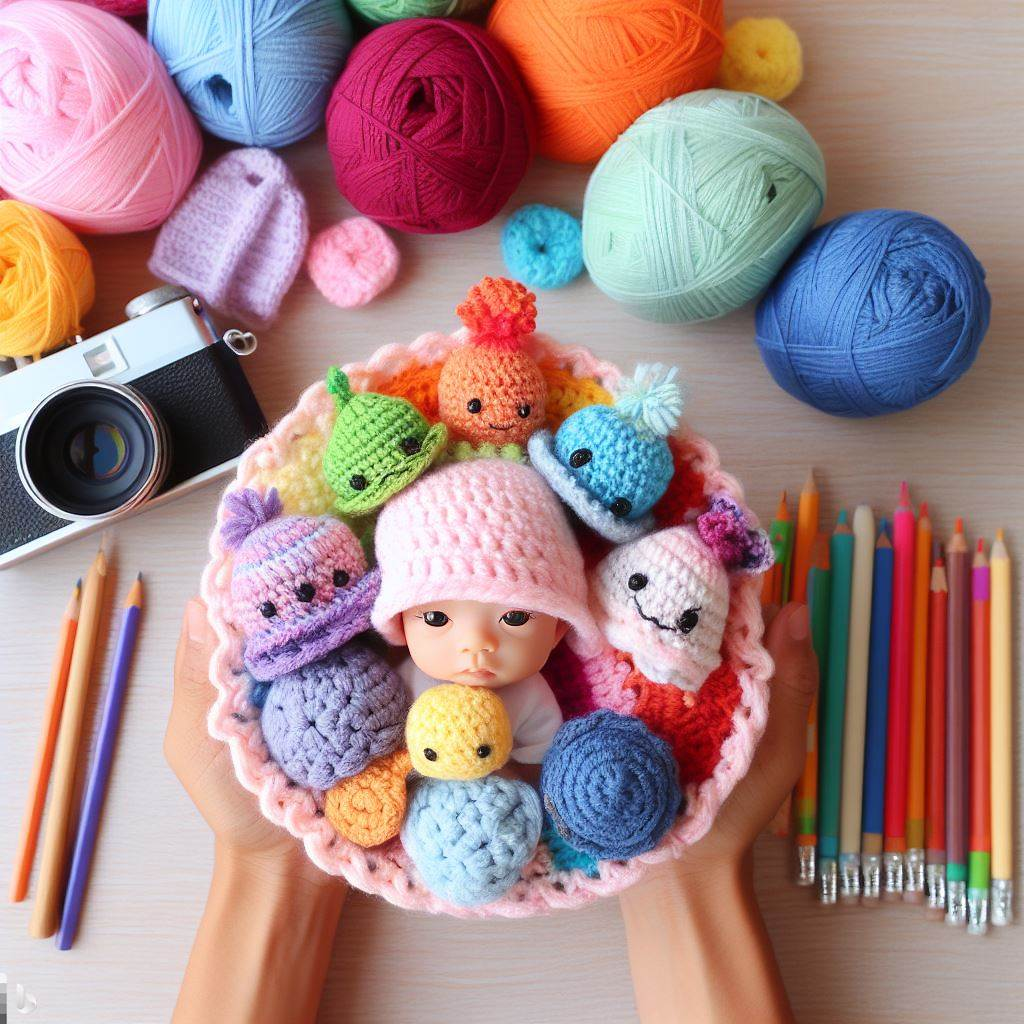 SEE TOO : Crochet Dog Patterns Amigurumi